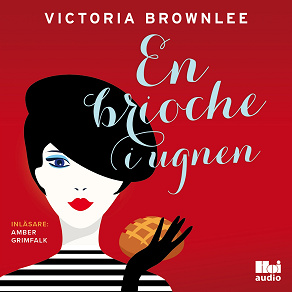 En brioche i ugnen
Ella har till sist allt hon kunde drömma om: Ett liv i Paris, underbara vänner och pojkvännen Serge, vars fromageri kan stilla alla hennes ostiga begär. Det vill säga, tills hon upptäcker att hon blivit gravid och allt förändras. När Serge insisterar på att de ska flytta till landet för att ta över en getgård, går Ella motvilligt med på att ge det en chans. Men tillvaron blir inte så idyllisk som de hoppats på. Serge blir alltmer frånvarande samtidigt som hans exfru plötsligt dyker upp i deras liv. Ella känner sig övergiven och det enda som dämpar oron över deras situation är att umgås med den brittiske författaren Chuck. Kan hennes franska kärlekshistoria verkligen överleva det här?
En brioche i ugnen är den efterlängtade uppföljaren till hylladeParis. Kärlek. Ost. som översatts till flera språk. Här byter vi romantiska Paris mot idylliska Loiredalen – självklart fortfarande med massor av ost.
Australiska Victoria Brownlee är matskribent och redaktör. Hon har en Master of Arts vid University of Melbourne. Det senaste årtiondet har hon ätit sig jorden runt, och bland annat varit matredaktör för tidningen Time out Shanghai. Under 2016 bytte hon dumplings mot ost och flyttade till Frankrike där hon nu bor med sin make och sina två barn. Hennes debutromanParis. Kärlek. Ost.gavs ut på svenska 2019.
Listen to sample
---