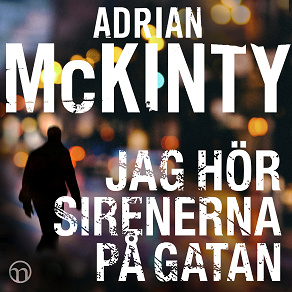 Isbn:
978-91-7893-950-3
Publisher:
Modernista
Category:
Crime & Mystery
Accessible since:
February 2021
Narrator:
Måns Westling
Length: 11 hours 15 minutes
---
Jag hör sirenerna på gatan
Andra boken i den hyllade deckarserien om Sean Duffy

»Ruskigt spännande.« Magnus Utvik, SVT

»En av deckarårets absolut bästa nya bekantskaper.« Gunilla Wedding, Skånska Dagbladet

Kommissarie Sean Duffy vet inte vilket som är det mest ofattbara och svårlösta brott han stått inför. En torso placerad i en resväska kommer i alla fall nära…
Ändå behövs det bara en enda liten ledtråd, och där är den: en tatuering. Sean Duffy – nu fullt återställd och tillbaka i tjänsten efter det allvarliga trauma som hans senaste fall utgjorde – är redo att följa det spår av blod som alltid, oavsett hur svagt det är, länkar samman en kropp med en mördare.
Duffy, en legendariskt envis man, blir besatt och använder gåtan som distraktion från sitt havererade kärleksliv. Han arbetar sig metodiskt igenom varenda vinkel – från stadsgator med exploderande IRA-bomber till dystra myrar på landsbygden – och vart han än kommer inser han att det är något som inte står rätt till.

ADRIAN MCKINTY är en irländsk författare som blivit känd världen över för sina romaner om kriminalinspektör Sean Duffy. Han har bland annat nominerats till en CWA Steel Dagger och vunnit The Spinetangler Award. Numera bor han i Melbourne i Australien. Jag hör sirenerna på gatan [I Hear the Sirens in the Street, 2013] är den andra boken i serien om Sean Duffy – där alla originaltitlar är lånade från låtar av Tom Waits.
Listen to sample
---